WRITING FOR CHILDREN
I write and publish children's novels that often put diversity front and centre! They feature young heroes who live with a physical difference. I have had short stories published in a range of anthologies. 
Creative Kids Tales Anthology (2017) – Missing and One More Wish (my two short stories)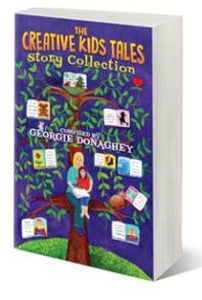 Prints Charming Books – The Toy Chest Anthology (2017) – Old Ted (short story)
Storm Cloud Publishing another of my children's stories – Another World in Short Tales for Kids 2 anthology (2016).
In My World – my chapter book for children aged 7–11 that celebrates diversity in children's literature (2016).
Storm Cloud Publishing published my children's story A Present from Paris in their Short Tales for Kids anthology (2015). Available at https://www.smashwords.com/books/view/544212
Prize winner! My entry of excerpt from Another World is in the first Creative Kids Tales eBook available through Smashwords. https://www.smashwords.com/books/view/493785
Ziptales Educational Website (Australia and UK) – Mimi's Gift (short story) purchased August 2011
See also my profile on the Creative Kids Tales website